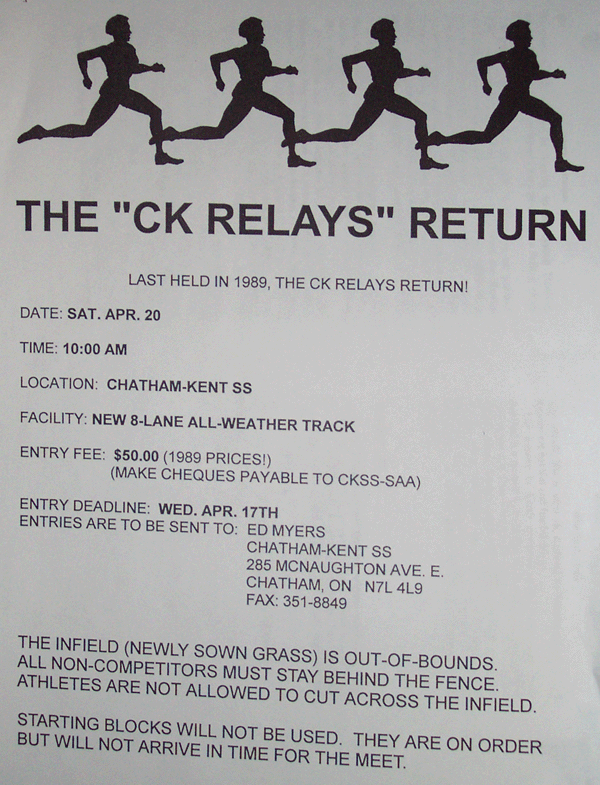 Rules
This meet is open to secondary school students only. OFSAA age class rules apply.
An athlete is allowed to enter one individual event and two relays (strictly enforced). Violation of this rule will result in disqualification.
A school is allowed to enter two relay teams in each relay event.
A school is allowed to enter two athletes in each midget individual event and three athletes in each open individual event.
Awards
Place ribbons will be awarded to the top six places in each event. The CK Relays Trophy will be presented to the team champion.
Order of Events (Boys Run First Then Girls)
Open 3000 m Distance Relay (800-200-400-1600)
Midget 200
Open 200
Midget 400
Open 400
Midget 800
Open 800
Midget 4 x 100
Junior 4 x 100
Senior 4 x 100
Midget 1500
Open 1500
Open 4 x 400
Teams not paying will not be allowed to compete.
Entries are limited to fifteen (15) schools.
No substitutions or post entries on the day of the meet.